Bij het ontwikkelen van een oefencentrum komt meer kijken, dan alleen het aanschaffen van een aantal oefenobjecten. Voor het realiseren van een goed oefencentrum dienen bepaalde stappen gevolgd te worden. SAPHIRE-CTC kan informeren en adviseren bij het maken van de juiste keuzes.
Het ontwikkelen van oefencentra
Naast het leveren van advies over oefenobjecten kan SAPHIRE-CTC ook adviseren in de realisatie van een compleet oefencentrum. Elk project bestaat uit verschillende fases waarin keuzes gemaakt moeten worden op basis van geld, tijd en kwaliteit. Door het stellen van de juiste vragen kunnen de juiste beslissingen genomen worden.

Naast de twee productlijnen, Standard oefenobjecten en Xpert-build objecten, heeft SAPHIRE-CTC ook diverse concepten voor het ontwikkelen en realiseren van een compleet oefencentrum. Het kan hier gaan om centra voor brandbestrijding of maritieme trainingen en van compacte locaties tot centra met duizenden studenten per jaar. Door in een vroeg stadium met de klant om de tafel te gaan zitten komt dit op vele manieren het project ten goede. Het idee van de klant wordt snel omgezet in een ontwerp met beelden, wat het voor alle betrokkenen inzichtelijker maakt. Het brede scala van door SAPHIRE-CTC al eerder gebouwde objecten, maakt het mogelijk om een betrouwbaar investeringsbudget op te stellen. De doorlooptijd van hele traject wordt hiermee ingekort en dit geeft de klant ruimte om aan andere zaken te besteden.
Het aanschaffen van een object
Is het niet helemaal duidelijk welk oefenobject nodig is voor het behalen van de trainingsdoeleinde, dan kan SAPHIRE-CTC u helpen bij het vormgeven hiervan. Met behulp van schetsen kan er gekeken worden naar de mogelijkheden en of deze aansluiten bij de gestelde doelen.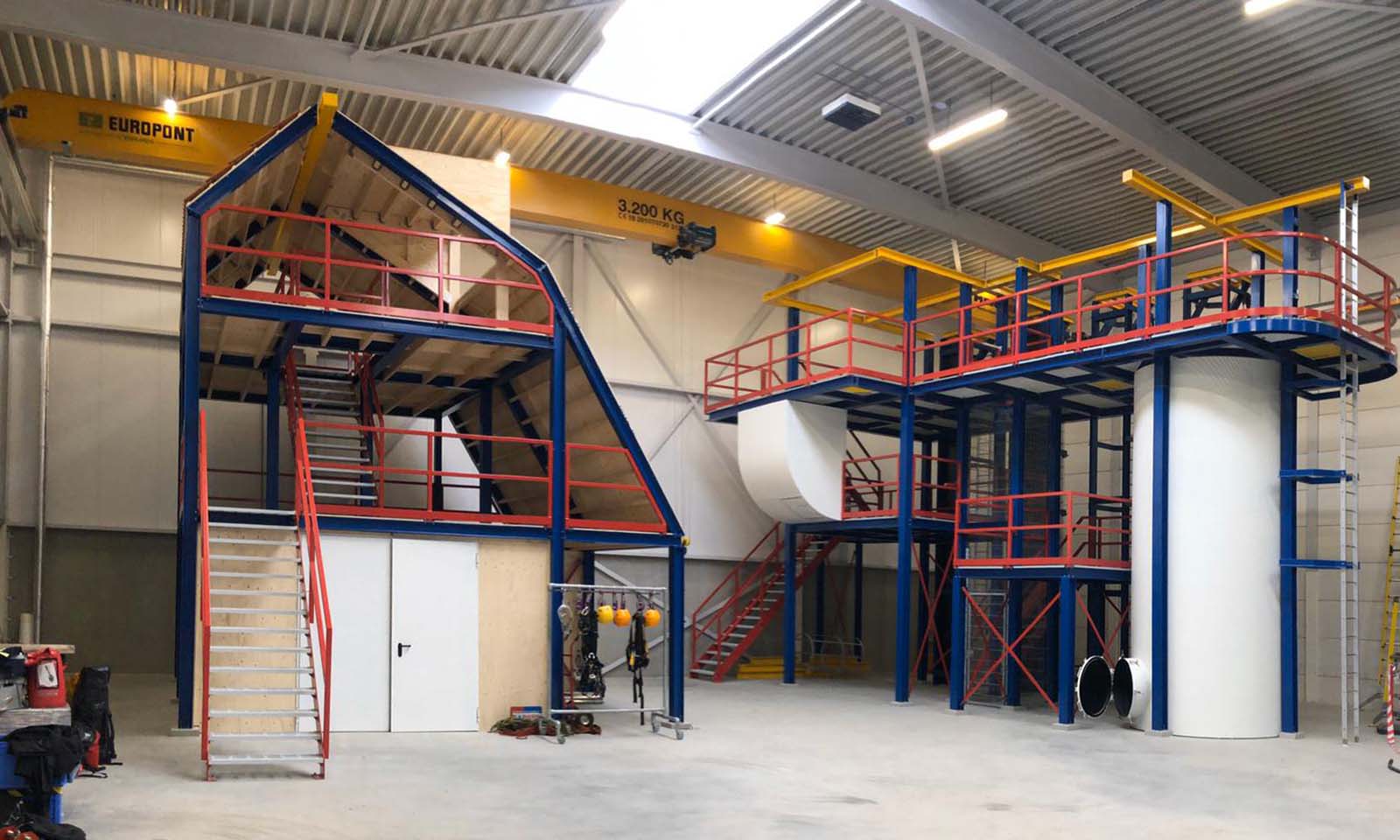 Of het om een eerste indicatie of een definitieve uitvraag gaat, SAPHIRE-CTC probeert altijd het oefenobject specifiek af te stemmen op de klantwensen. De balans tussen geld, tijd en kwaliteit kan voor elke klant net even anders liggen. Wij adviseren met het maken van keuzes en belichten de consequenties hiervan. Elk oefencentrum heeft vaak zijn eigen werkprotocollen of voorkeuren die van invloed kunnen zijn op het oefenobject. In veel gevallen is het afstellen op deze wensen voor ons een kleine moeite, maar maakt het voor de eindgebruiker een groot verschil. Het komt dan ook zelden voor dat wij twee exact dezelfde oefenobjecten bouwen. Juist niet elke keer hetzelfde bouwen is waarom wij genieten van dit vak.
---