Naast fysieke trainingen is er de mogelijkheid om virtual reality in te passen. Met VR kunnen er op een andere schaal scenario's gemaakt worden. Het trainen in een oefenobject in combinatie met VR geeft dan ook een extra dimensie aan de oefening.
Hybride trainen
Het trainen in een oefenobject gecombineerd met virtual reality is het zogenaamde hybride trainen. Het virtueel trainen zal de fysieke oefenobjecten ook niet vervangen, omdat de fysieke beleving en handelingen nog niet op het gewenste niveau zijn na te bootsen. Het is daarom juist de kunst om te zien waar de twee manieren van trainen elkaar kunnen versterken.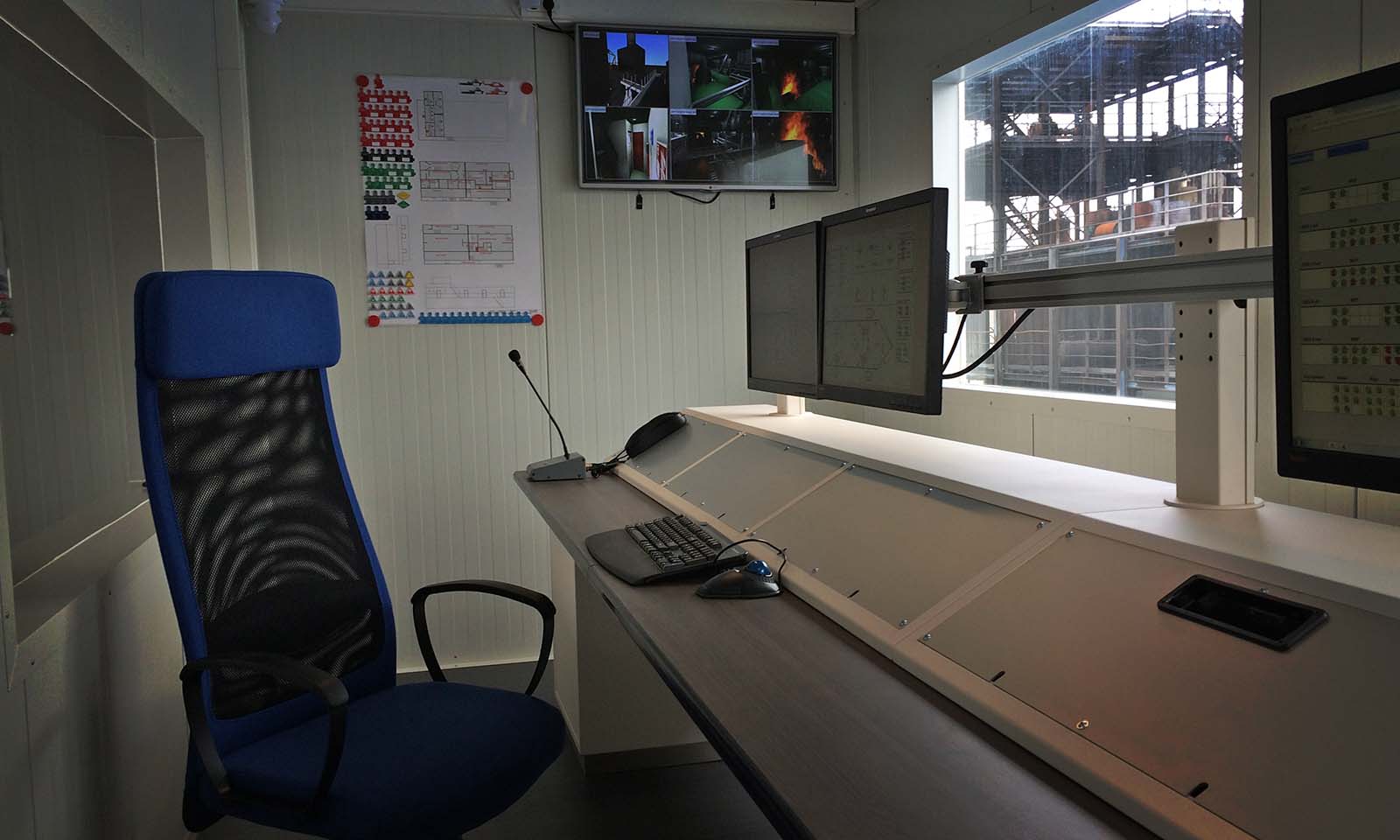 De STCW 2010 Manilla wijzingen hebben als gevolg gehad dat er behoefte was een verbeterde en verkorte manier van training voor de bemanning van een schip. Hybride trainen combineert de beste eigenschappen van live training en virtual reality. De training faciliteit die SAPHIRE-CTC heeft ontworpen is een alles-in-1 training module. Naast de advanced-fire fighting is de brug uitgerust met XVR – virtual reality software, hierdoor kan het team op de brug en het brandbestrijdingsteam realtime communiceren tijdens de oefeningen. De module is zo ontworpen dat deze te plaatsen is op oefencentra wereldwijd.
Virtual reality
Zeker voor scenario's op een veel grotere schaal, is virtual reality software een goed hulpmiddel. Een bestaande omgeving kan volledig virtueel nagebouwd worden, waarin vervolgens de gewenste scenario's in uitgewerkt kunnen worden.
Als producent van oefenobjecten zijn wij niet de specialist voor VR software en daarom hebben wij een partnerschap met XVR Simulation. De samenwerking tussen SAPHIRE-CTC en XVR Simulation gaat al reeds jaren terug. XVR Simulation ontwikkelt een digitale trainingsomgeving om hulpdiensten te kunnen trainen en beter te laten worden in het beheersen van incidenten. De klassikale opstelling wordt gebruikt om een virtuele casus met elkaar te bespreken. Hoe gaan we aanrijden? Welke informatie moeten we verzamelen? Met de individuele opstelling wordt de deelnemer ondergedompeld in een virtueel scenario terwijl de instructeur aanpassingen doorvoert en tegenspel biedt op basis van de beslissingen van de deelnemer. Met de teamopstelling kun je met meerdere deelnemers tegelijk trainen in mono- of multidisciplinaire oefeningen. Eén of meer instructeurs kunnen instaan voor de leerdoelen en het rollenspel. Teamtrainingen zijn zeer geschikt om communicatie- en rapportagevaardigheden te trainen.
---