Wanneer stoken met hout overlast voor de omgeving veroorzaakt, kan je ervoor kiezen om over te gaan op gas-gestookte oefenobjecten of plaats een SAPHIRE-CTC naverbrander op het hout gestookte object.
Gas-gestookte
Voor het snel achter elkaar herhalen van scenario trainingen zijn gas gestookte objecten ideaal. De vuurhaarden zijn eenvoudig door de instructeur op afstand te bedienen. Alle denkbare objecten zijn om te bouwen tot gas gestookte objecten.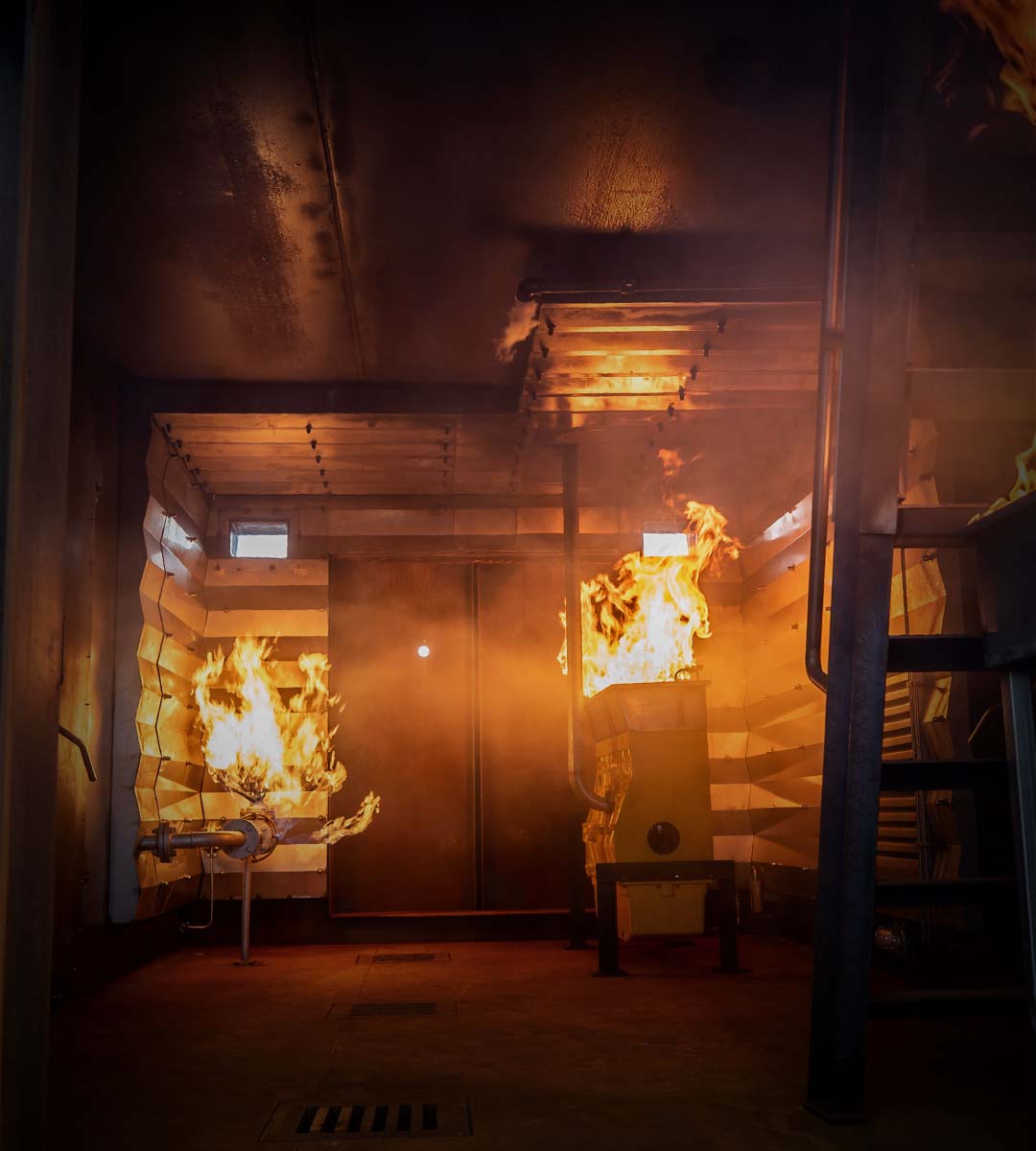 Het stoken met gas heeft voor- en nadelen ten opzichte van hout. Bij de verbranding van gas (propaan of aardgas) heb je niet de vervuilende rook zoals met hout. Het oefen in een stookgebouw op gas is dan ook relatief schoon. Uiteraard zal er wel gebruik gemaakt moeten worden van een kunstrook installatie voor het simuleren van de rook. Wanneer een houtvuur geblust is, kan deze niet zomaar opnieuw ontstoken worden. Met gas vuurhaarden is de ontsteking direct door de instructeur te bedienen. Bij het plaatsen van gas gestookte objecten heb je wel meer techniek nodig dan bij hout gestookte objecten.
Benieuwd welke toepassing het meest geschikt is in uw situatie. SAPHIRE-CTC staat klaar om u te adviseren!
Hout gestookt met rookgasreiniging
Is het voor de trainingsdoeleinden noodzakelijk om realistische houtrook te gebruiken, dan is een SAPHIRE-CTC naverbrander een goede oplossing. Door het afzuigen en naverbranden van de houtrook ondervindt de omgeving hier geen last van.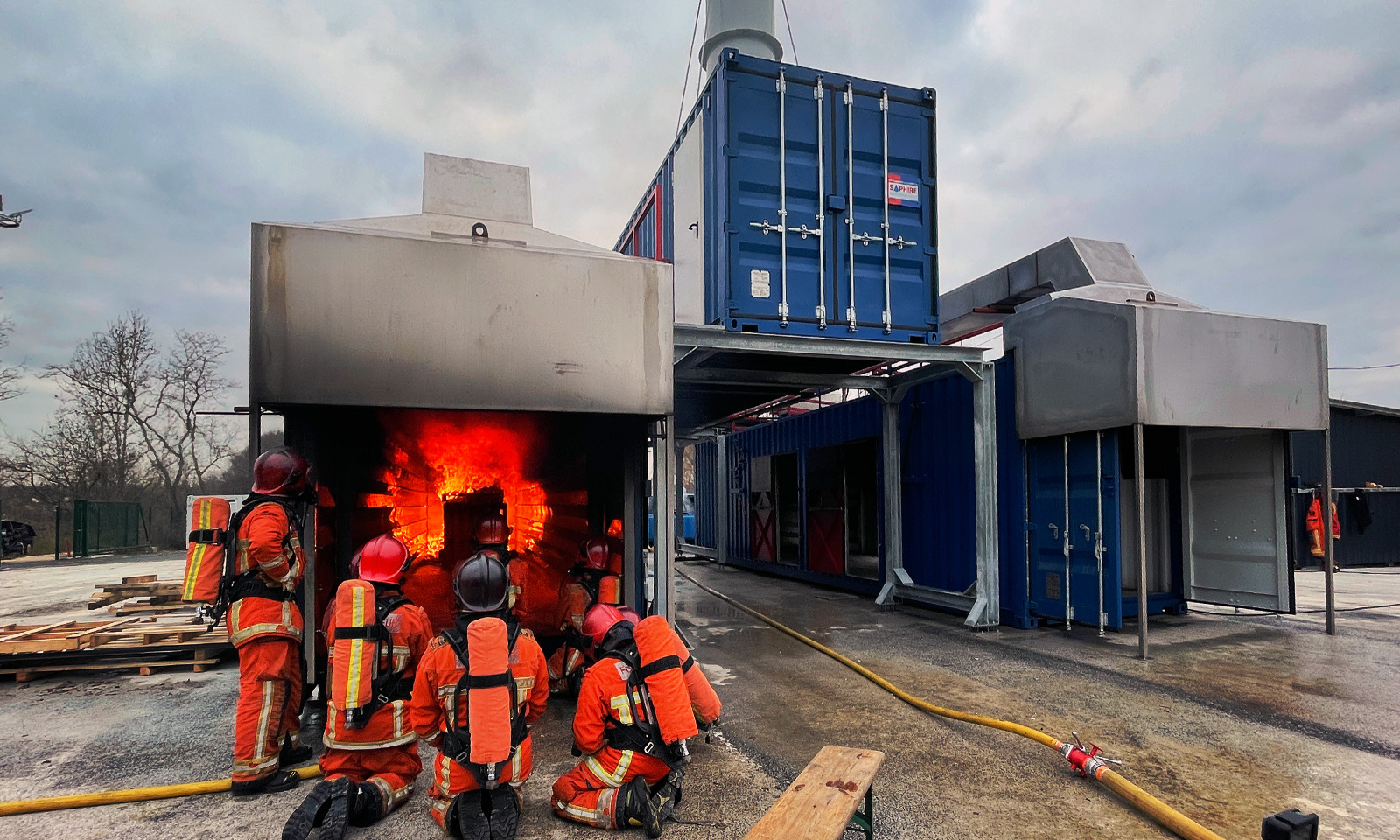 De naverbrandertechniek van SAPHIRE-CTC kan op diverse oefenobjecten (flashover-unit, brandverloopunit, etc.) toegepast worden. Bij BOCAS (Brandweer Opleidingscentrum Amsterdam-Amstelland Schiphol) draait de eerste installatie reeds 10 jaar. De betrouwbare techniek heeft hier bewezen dat houtrook geen overlast hoeft te veroorzaken voor het omringende vliegverkeer van Schiphol. Het concept is in de laatste jaren verder verbeterd om te blijven voldoen aan de strenge gestelde wet- en regelgeving. De naverbrander heeft zeker geen negatieve invloed op de trainingsdoelen. De instructeur regelt zelf, door middel van kleppen, hoeveel rook de naverbrander afzuigt uit het oefenobject.
---