In addition to live training, there is the possibility of incorporating virtual reality. With VR, scenarios can be created on a different scale. Training in a training object in combination with VR therefore gives an extra dimension to the scenario.
Hybrid training
Training in a training object combined with virtual reality is called hybrid training. Virtual training will not replace physical training objects, because the physical experience and actions cannot yet be imitated at the desired level. Therefore, the trick is to see where the two ways of training can strengthen each other.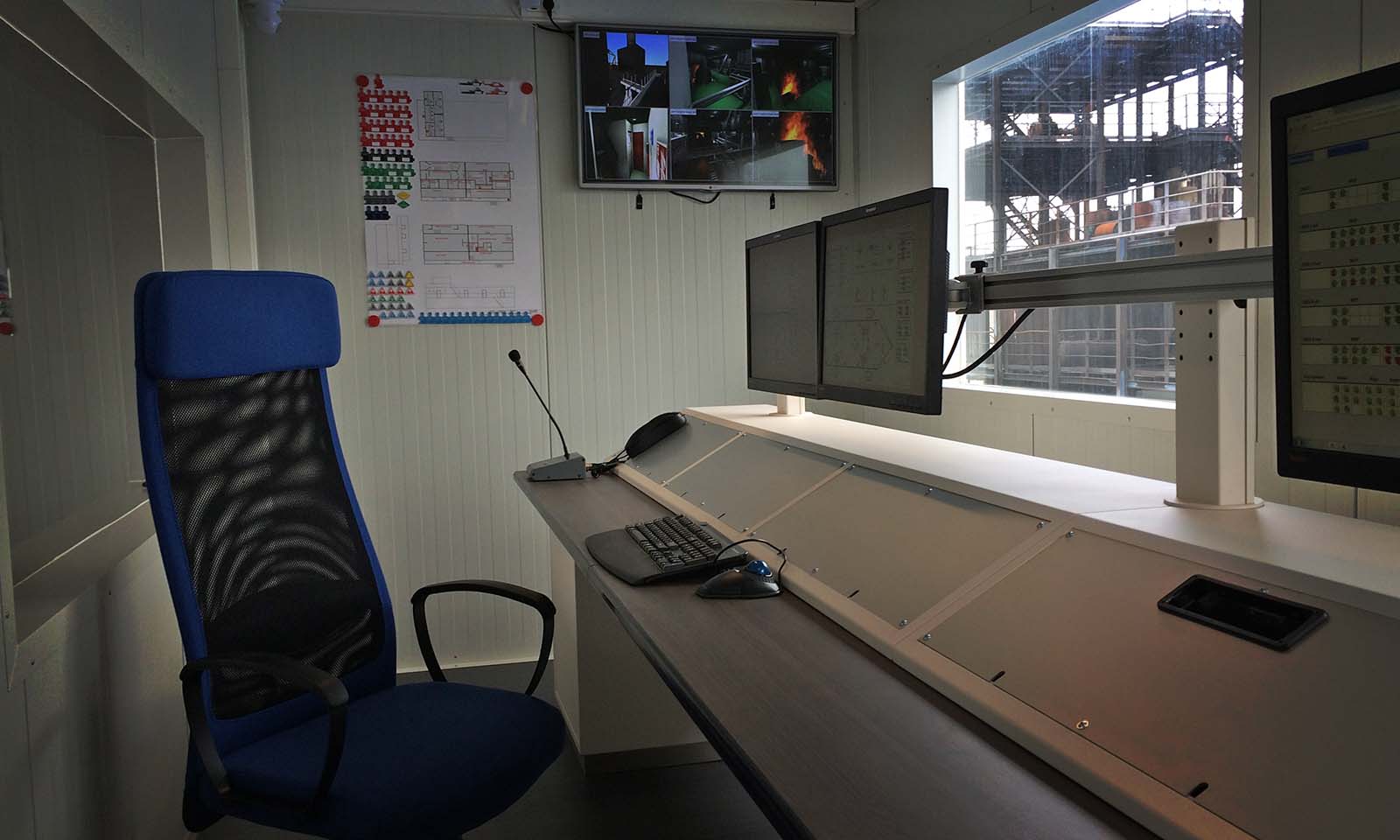 The STCW 2010 Manila Amendments resulted in the need for an improved way of training ship's crew. Hybrid training combines the best features of live training and virtual reality. The training facility designed by SAPHIRE-CTC is a one-stop training module. In addition to advanced firefighting, the bridge is equipped with XVR – virtual reality software, which allows the team on the bridge and the firefighters to communicate in real time during the exercises. The module is designed to be placed on training centre worldwide.
Virtual reality
Especially for scenarios on a much larger scale, virtual reality software is a great tool. An existing environment can be completely rebuilt virtually, in which the desired scenarios can then be worked out.
As a creator of training objects, we are not the specialist for software, for this reason we have a partnership with XVR Simulation. The cooperation between SAPHIRE-CTC and XVR Simulation goes back many years. XVR Simulation develops digital training environments to train emergency services to let become better at managing incidents. The classroom setup is used to discuss virtual cases with each other. How are we going to arrange arrival at the scene? What information do we need to collect? With the individual setup, the participant is immersed in a virtual scenario while the instructor adjusts and provides countermeasures based on the participant's decisions. With the team set-up you can train with several participants simultaneously in mono or multidisciplinary exercises. One or more instructors can take care of the learning objectives and role play. Team training exercises are very suitable for training communication and reporting skills.
---