The correct translation of the client's needs into a design is necessary for a good result. By means of Design & Engineering, the visualisation of the needs through a design, the discussion of these needs becomes a lot easier.
A design that fits the requirements
A lot can be described with words, but in some cases a picture is much more powerful. With the help of drawings, the training object comes to life and the result becomes visible.
The first step after formulating the needs is to draw up a sketch design. In these first drawings, the dimensions, layouts and materials become clear. The client can use these drawings to test whether the training goals can be realised. After consultation and approval, the engineering can start in which all the details are worked out. After approval of the preliminary design and possible adjustments, the design is final and ready for production.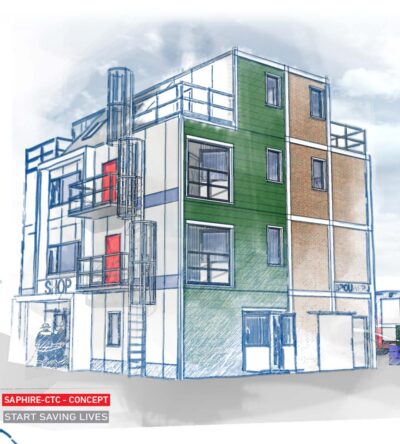 The sketch design was drawn up based on the preconditions laid down in the European tender drawn up by the Midden en West Brabant Safety Region.
After obtaining the assignment, the design was discussed with the client and 95% of the design remained the same.
When you look at the result, it is nice to see how much it resembles the original sketches and therefore was a realistic proposal.
I would like to help you bring your ideas and wishes to life. The creative process in which an idea is transformed into a realised project is the reason why I turn on my computer every working day!

Arthur Eeuwijk, design engineer
Contact us
Fill in the form or send an e-mail