Are you looking for a training object to train the professionals as realistically as possible and prepare them for the real thing? Do you have specific wishes or are you exploring the possibilities?
Elementary objects
In any training for professionals, it is important to start with a solid foundation. With the help of different elementary fire fighting training objects, the principles of different basic skills up to advanced training can be carried out on elementary training objects.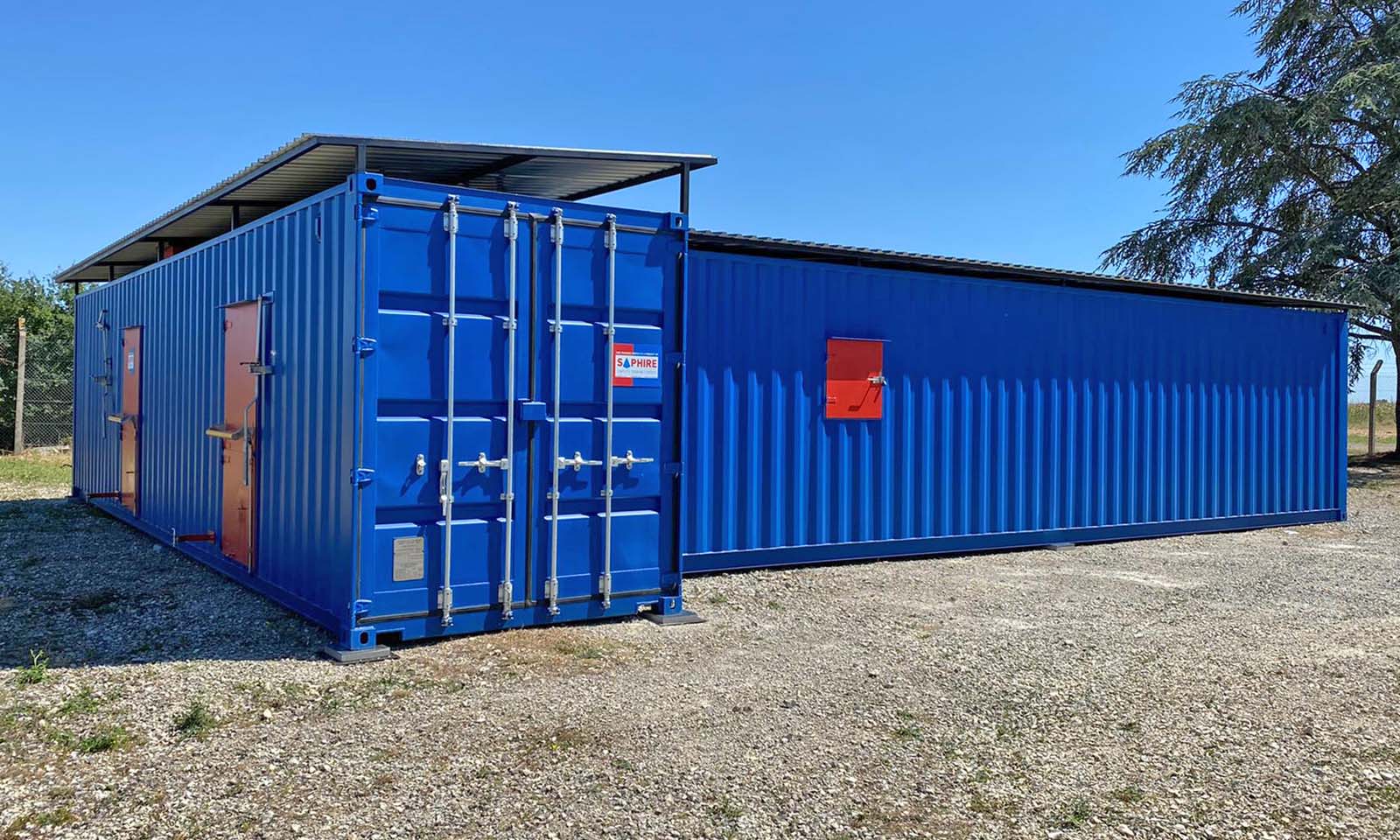 By using different insulation methods such as corten steel, stainless steel and SAPHIRE-CTC's own heat-resistant tiles, there are lots more possibilities to increase the durability of the objects with an appropriate budget. The first fireproof vaults with SAPHIRE-CTC heat-resistant bricks were delivered more than 18 years ago and some are still in use.
Fire building objects
For the emergency services who want to practise small-scale deployment or larger scenarios, SAPHIRE-CTC has gas- and wood-fired training objects. The fireplaces can consist of a simple low-rise building with several rooms to a complicated high-rise with adaptable spaces.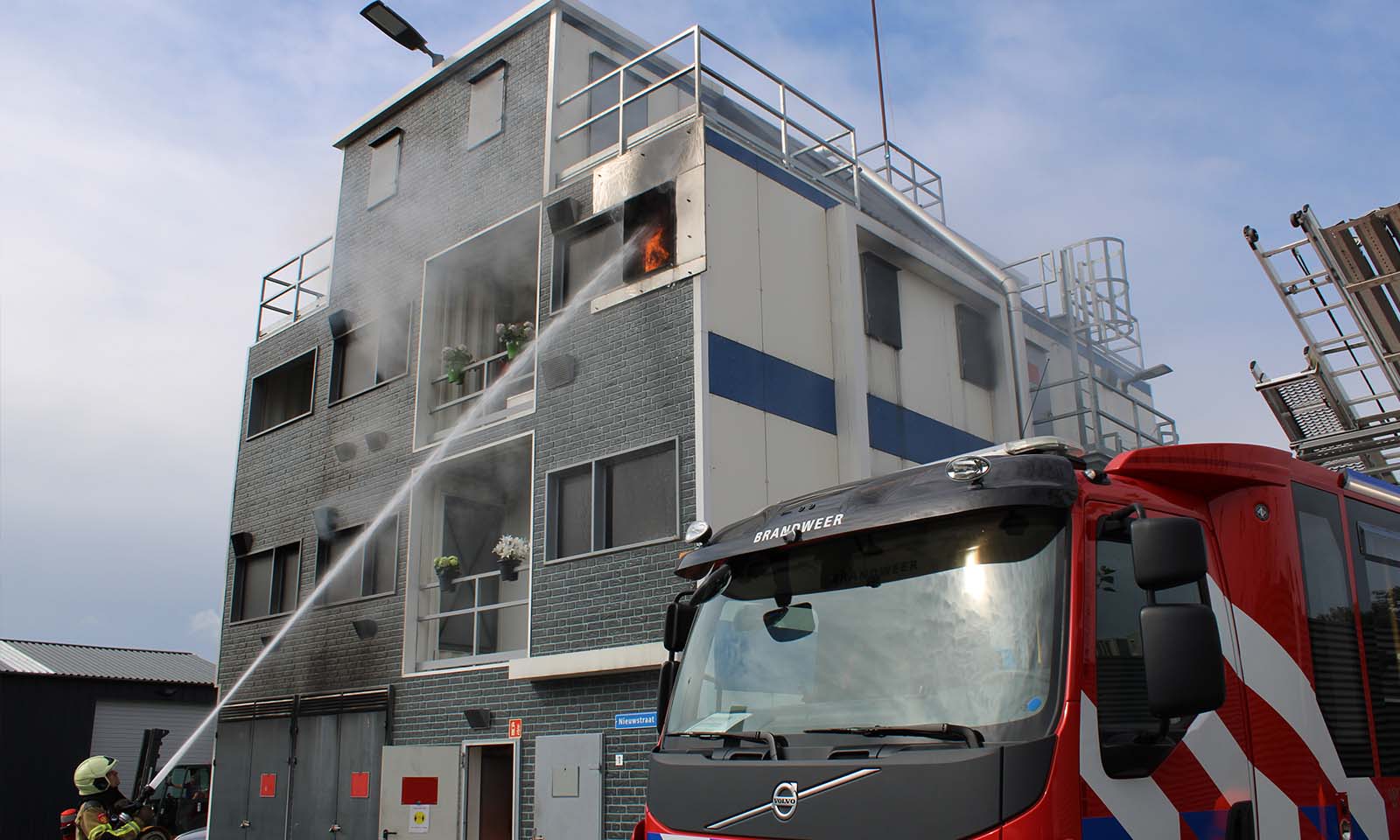 The training objects can be manufactured in different ways, with containers, steel construction or concrete construction, depending on the needs of the client. There is also a choice between a basic design with, for example, used containers or going for a high-end solution with realistic facades and wood-fired fireplaces with smoke treatment technology. Several of the training objects produced are also used as official examination locations.
SAPHIRE-CTC is not only a supplier, but also a true partner in achieving a successful project.
Industrial objects
Industrial firefighting comes in many shapes and sizes, from small extinguishers to large-scale industrial incidents. Together with SAPHIRE-CTC, there is always a suitable solution for your training needs.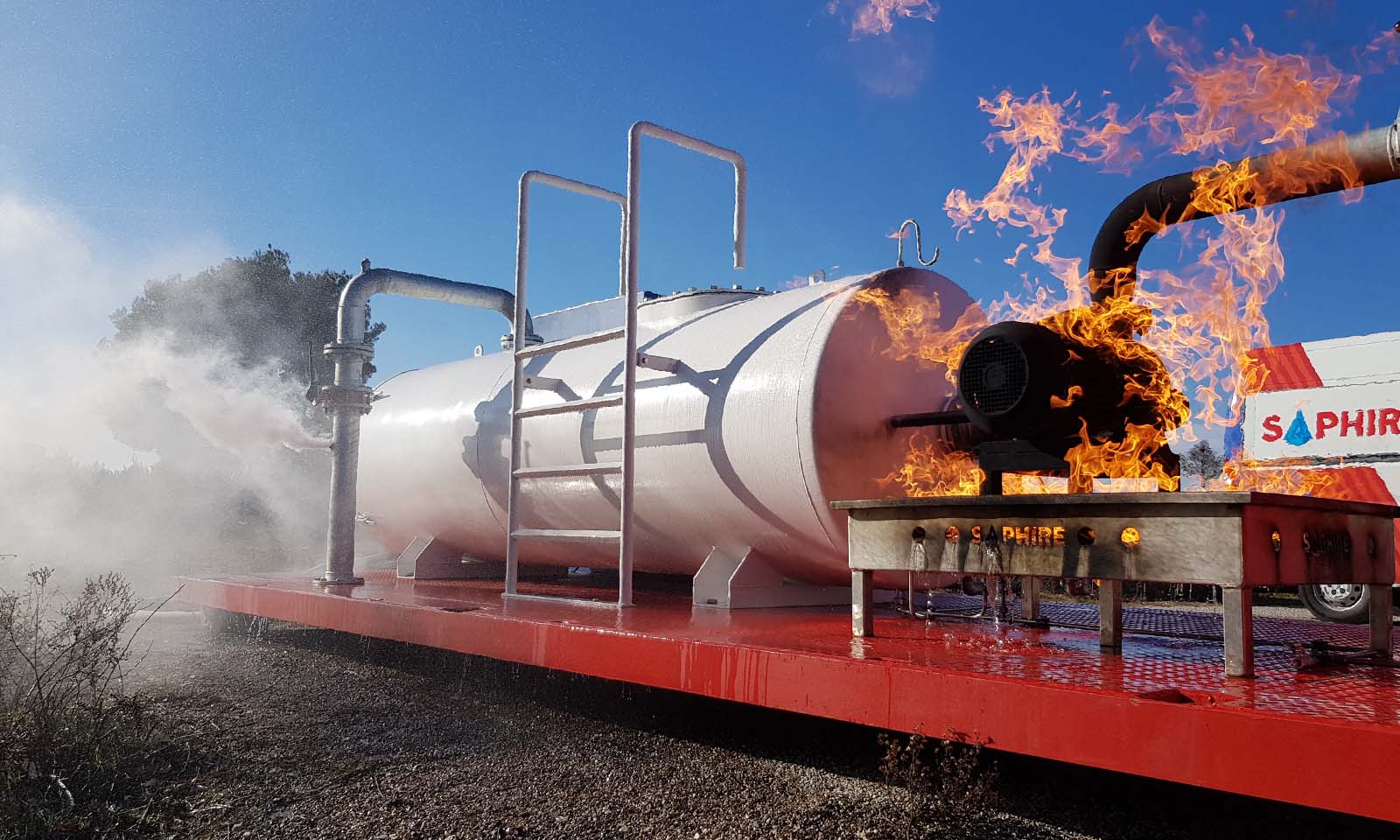 SAPHIRE-CTC has various possibilities, from small mobile objects to a linked process consisting of industrial steel constructions with staged processes. In the training objects, spill fires, jet fires, petrol, gas, hydrogen, LNG and solid material fires can be realistically simulated. The control of the fires can be regulated according to the client's wishes, there are possibilities with manual valves and systems that are fully automated.
Transportation objects
A wide range of fire-fighting training objects is available for emergency services that train for incidents involving various means of transport. It does not matter whether it is a car, lorry, ship, helicopter or aircraft fire on a realistic scale.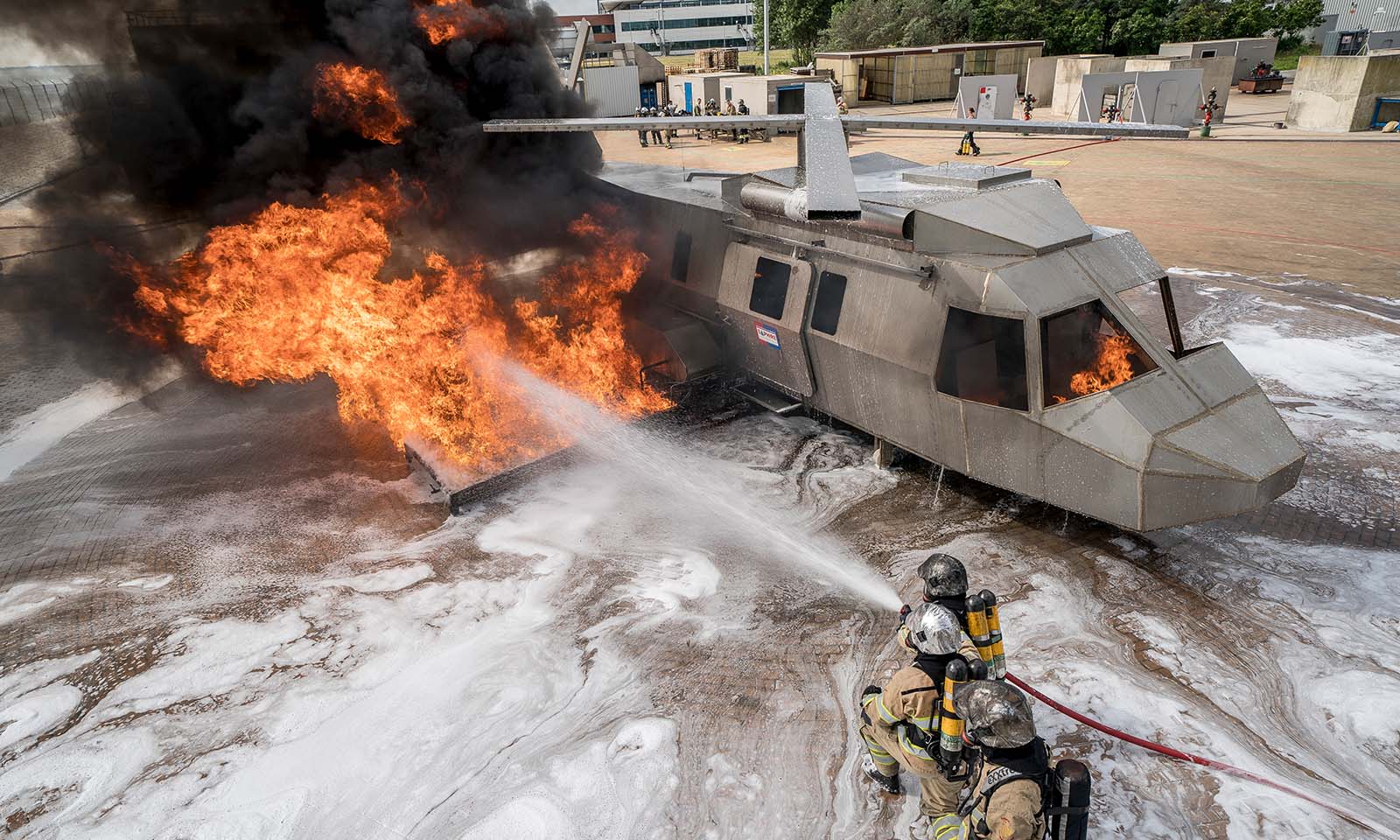 Depending on the desired life span, the fire training objects can be made of various materials such as steel, corten steel or stainless steel. For clients who wish to relocate the training objects, SAPHIRE-CTC has also come up with mobile solutions, which can be easily moved with a trailer or hook barge.
Other objects
There are always training objects that may not exactly fall into the above categories, but that does not mean that SAPHIRE-CTC cannot design and realise them for you. Not every training object needs to be equipped with fires.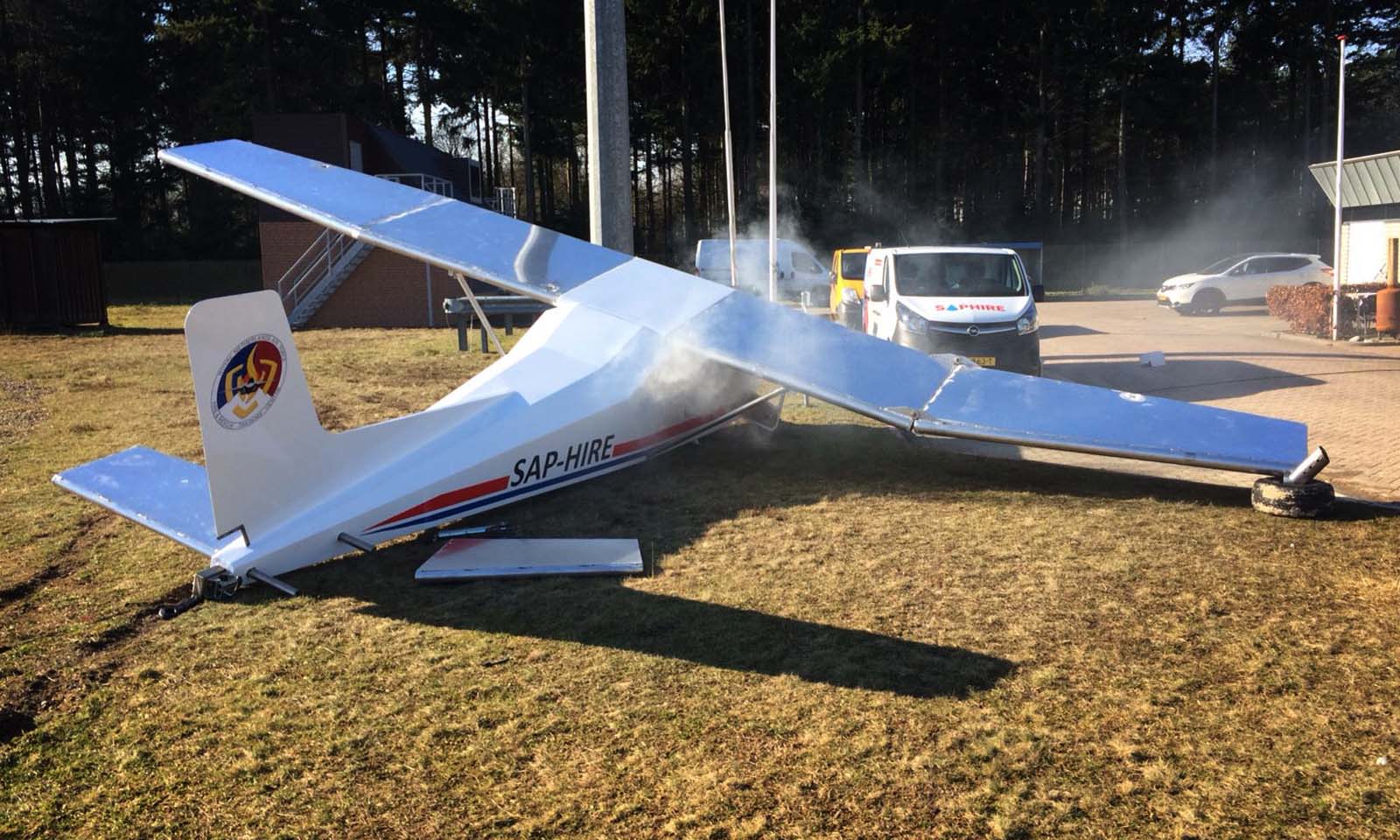 When developing a training object, it is important to understand the training objective and to come up with an appropriate solution. The reproduction of scenarios must be simple and the training object must be so robust that it does not wear out or wears out only minimally. Do you have an idea for a training object which has never been built before? We would like to realise your ideas!
---
Do you have a project in mind that is not directly reflected in the examples above , please feel free to contact us. We look forward to a new creative challenge!
Contact us
Fill in the form or send an e-mail