Afgelopen week vond de technische oplevering van een nieuw uniek object met rookgasreiniging plaats. De SDIS 78 kan op de twee hout gestookte oefenunits trainen zonder overlast voor de omgeving.
De SAPHIRE-CTC Observatie unit voor het oefenen van de volledige brand-curve (brandverloop) is voorzien van SAPHIRE hitteschilden en kan hiermee tegen zeer hoge temperaturen. Tevens is de container geschikt gemaakt voor het afvoeren van grote hoeveelheden bluswater. De stookruimte is geschikt voor het verbranden van alle houtsoorten om zo verschillende trainingen uit te kunnen voeren.
De Massive-attack unit welke gebruikt wordt voor het oefenen van blustechnieken en aanvalstechnieken met een hoge vuurlast en grote hoeveelheden water is geheel voorzien van SAPHIRE hitteschilden. Deze hitteschilden maken de container geschikt voor extreem hoge vuurlasten met bijbehorende temperaturen. Deze stookruimte is ontworpen voor het gebruik van pallets en verlijmde houten platen en kan daarnaast de grote temperatuurverschillen verwerken die vrijkomen bij het blussen met water.
High-end Rookgasreiniging
De SAPHIRE-CTC rookgasreinigingsinstallatie wordt toegepast voor het afzuigen en reinigen van rookgassen die vrijkomen bij de oefeningen van zowel pallets als verlijmde houten platen.
De rookgasreinigingsinstallatie kan beide objecten afzuigen en verwerken volgens de Europese emissie richtlijnen. Het systeem is zeer eenvoudig in gebruik, de gebruiker dient het systeem enkel in- of uit te schakelen. Voor de gebruiker is het systeem onderhoudsvrij gemaakt. Zo kan er zonder zorgen op elk gewenst moment onder alle mogelijke weersomstandigheden getraind worden op de objecten.
We danken de SDIS 78 voor de goede samenwerking tijdens deze opdracht en wensen ze nog vele leerzame oefendagen toe op deze unieke oefen objecten.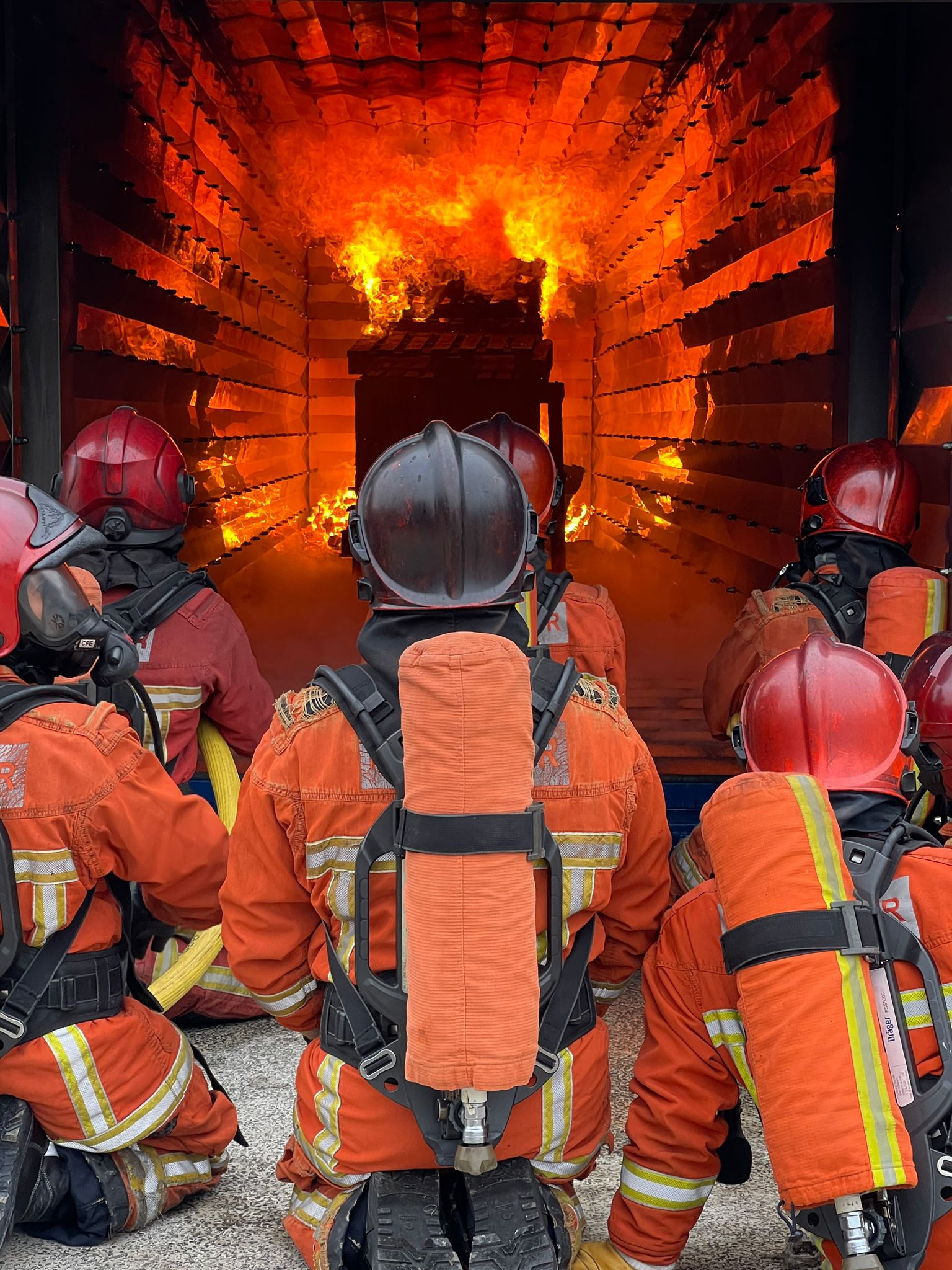 Volg nieuws van SAPHIRE-CTC
Je kan SAPHIRE-CTC nieuws ook volgen via de gebruikelijke sociale media kanalen Instagram , Facebook en LinkedIn. Eens in de zoveel tijd zullen wij nieuwe projecten, vacatures of bijzondere weetjes met je delen. Mocht je geoefend hebben op een van onze objecten, laat ons weten wat je ervan vond. Op deze manier help je ons met het nog verder verbeteren van de oefenobjecten.
Neem contact met ons op
Vul het formulier in of stuur een e-mail